July 3rd Celebration and Fireworks
July 3 @ 5:00 pm

-

10:00 pm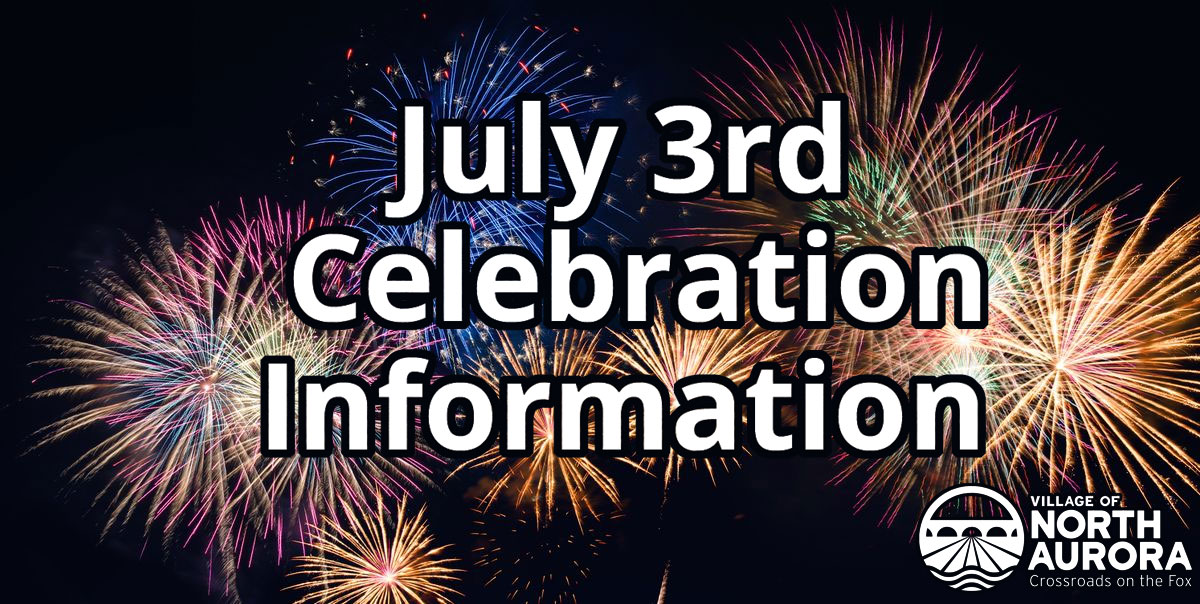 Village of North Aurora July 3rd Celebration Information!
We're a little less than a month out from our Independence Day Celebration and it's gonna be a blast! Our annual celebration and fireworks show will be on Monday, July 3 at Riverfront Park (25 East State Street), which is right next to Village Hall.
The event starts at 5pm and fireworks will launch at ~9:30 pm. The evening is bring your own food (grills welcome!) AND bring your own liquor (we also recommend bug spray and possibly blankets or chairs!). The fireworks show will be set to music and speakers for the music will be at Riverfront Park. An ice cream truck will be available on scene to purchase from as well.
Enjoy live music from 6:00 pm – 9:00 pm as Hello Weekend performs. Hello Weekend is a nonstop, hit after hit, party band. They not only bring high-energy sound with Christina's heart stopping vocals, but they bring a captivating stage presence and an overall transfixing performance, the likes of which, you won't soon forget!
Handicap parking is available at Riverfront Park and Village Hall. The back lot of Village Hall will be closed. Please see the parking map below for available public parking.
State Street Bridge will be closed from 9:30 pm – 10:30 pm; traffic will not be able to go through on State Street during this time. All vehicles parked at North Aurora Island Park will only be allowed to turn right towards Route 25 and vehicles in lots west of the Fox River will be routed towards Route 31.
The EAST side of the Fox River Trail will be closed starting the morning of July 3rd to allow for crews to set up for the firework display. Please do not attempt to go around/jump the barricades. The WEST side of the Fox River Trail will remain open and can be crossed at State Street in North Aurora.
We can't wait to see you!